What's New
1/6/2021
ProfiCAD 11.0.4
New symbol renumbering options
In the program settings (F12) - System - Symbols there are two new options for renumbering symbols:
assign the first free value from 1
assign the highest value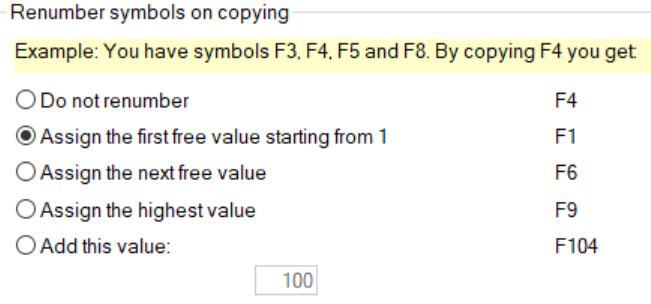 11/30/2020
ProfiCAD 11
Before installing version 11
Version 11 no longer supports the obsolete format in which some symbols have been created (before version 5).
Please convert your symbols to make them compatible with version 11. To start the conversion, select the File – Convert symbols to new format command.
Upgrading from a version older than version 10:
First download version 10.6 (portable), Do not install it, just unzip it to the harddisk and perform the conversion. Then you can install version 11 upgrade.
Export as PDF
Start the conversion to PDF with the Outputs – Export as PDF command or with this icon: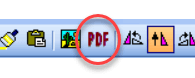 The export as PDF is subject to two restrictions:
It only works on Windows 10.
Cross-references are not supported.
Snippets
You can save and reuse parts of drawings that you use frequently.
To save a snippet:
In your drawing, select the objects that represent the snippet.
Invoke the Edit – Save as snippet command.
A dialog box will then appear. Enter the name of the snippet. You can also organize snippets in groups.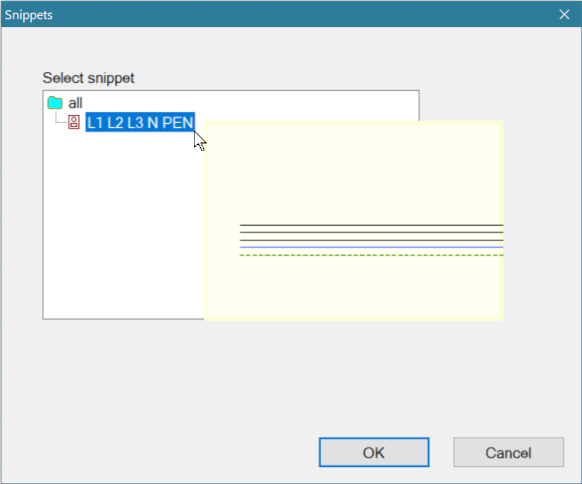 Use the Insert – Snippet command to insert a snippet into your drawing.
Transfer snippets to another computer:
The snippets are stored in the symbol library in the "_CONF\snippets" directory. Individual snippets are saved in files with the extension "snippet".
Import symbols from AutoCAD
This is a completely new import from the DWG and DXF formats. The existing import is retained in the program. Further information can be found here: Comparison of both imports.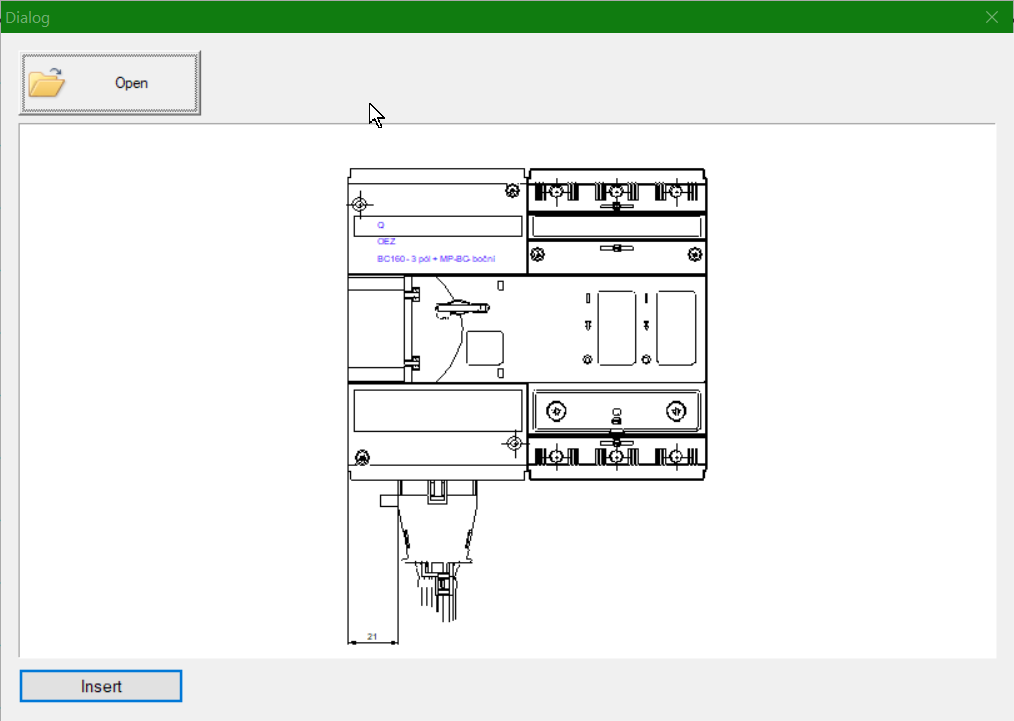 Printing and exporting helper lines
Use the View – Print and export helper lines command to set whether helper lines should be printed and exported.
How to install
If you already have ProfiCAD, you can download the installer for upgrade. You can install over the previous version. This is a paid upgrade.
If you have purchased ProfiCAD after May 30, 2020, you can upgrade to Version 11 free of charge. For activation use the key that you have received when you purchased the program.
How do I purchase an upgrade?
If you purchased a previous version of ProfiCAD, you can upgrade to the latest version at a discount of 50%.
Install the new version and enter your license key. The program will show you a discount code. Use the order form on the order page, fill in the form and enter the discount code.
If you prefer to purchase the upgrade before installing version 11, contact us by using the contact form on our website. We will provide you the discount code.
Do not miss the next versions
Subscribe to our newsletter. Each newsletter contains an unsubscribe link.